DIRECTOR PHOTOGRAPHY WORK
Cinematographer Work
#REEL
#RENAULT CLIO - CHEF
#Retrato Trailer
#Camper Van
#Miguel Gameiro Feat Mariza - O Teu Nome
#A Série Trailer
#SUSHI FACTORY
#O Que Há de Vir
#Mr. Sunglasses
#I"m a Danone little body!
#Youmi
#Slim & The Beast - Lisbon | Director's cut
#É Preciso
#HOLMES PLACE - SPARTANS
#Come to Portugal
#Joggers
#Mimosa Bolachas SM
EFACEC - When you grow up
#RENAULT CLIO - DANIEL
#CASTLES - TAVERN SCENE
#BMX
#Nescafé Dolce Gusto
#RENAULT CLIO - DESIGNER
#Go Green
#WELLS - PENELA SCENE
#TRAMS
#RENAULT CLIO - PEDRO
#CAMILE - BISCOCHO
#DAB
#WELLS - CLOISTER SCENE
#Nariz Vermelho
#CASTLES - LIBRARY SCENE
#The Devil"s Picture Book
#WALLS - TOWER SCENE
#JANSEN BEER - GUY
#JANSEN BEER - GIRL
#CASTLES - FIGHT SCENE
#Lisbon Smarter
THEY SAY ABOUT ME
There's no price tag on that. Perfectly lit. Delivered a great result. An asset. Nothing phases his creativity. Kept the energy. Funny to work with.

PERFECTLY LIT
"Thank you for your work on the project. It looked fantastic. Perfectly lit and our post team appreciated that!
I greatly enjoyed working with Fernando and his team. He went over and beyond to help capture quality footage for our international production. Asked all the right questions and had excellent gear available. I would recommend anyone with a media project to consider Fernando."
Ken Morris
Producer & Director

AN ASSET
"Recently we did a tough shoot in Lisbon where we had no time…
Some of the shots required some versatility in terms of what and where we were shooting outside at night or inside of a tight car, etc. Each required skill, ingenuity, and efficiency. Fernando was right in there making it happen! Total team player and he offers suggestions appropriately. This means we don't always have time to get the best possible shot…it's about doing what is needed for the Director and project to move forward. Fernando was an asset and would love to work with him again!"
Lawrence Ribeiro
Action Director

DOING COOL THINGS
"Thank you for doing cool things with such a small team and so little time!"

Sérgio Henriques
Director

HIS DESIRE TO MAKE THE BEST SHOTS
"It was a real pleasure to have worked with Fernando on a number of shootings. He's one of the most proactive, engaged, and creative DoPs I have worked with. Nothing phases his creativity or his desire to make the best shots, the most original way to tell the story, and his unique and knowledgable use of light to create amazing moods and atmosphere. Not only is Fernando one of the greats but he's also always a pleasure to work with."

Nuno Dias
Director

THERE'S NO PRICE TAG ON THAT
"There is nothing as rewarding as working as a team with passionate people. That is how it feels to work with Fernando to whom the most important thing is quality footage. Fernando goes above and beyond to ensure that every single shot is truly spectacular and meets what the director had in mind and there's no price tag on that."

Maria Sande E Castro
Director

FUNNY TO WORK WITH
"Thanks Fernando. You have been really kind, nice, hospitable, and funny to work with. We felt like we knew you from before. Hoping to see you soon in Mumbai. Good luck to you for other projects too."

Vivek Shah
Creative Producer

DELIVERED A GREAT RESULT
"Fernando undertook a logistically challenging multicam shoot for me remotely in Portugal during the lockdown and delivered a great result, both in terms of vision and follow-up with file transfer. I'd recommend him highly to any quality TV production."

Brad Hayward
Producer & Director

KEPT THE ENERGY
"It was a pleasure working with you. You are very professional, and more than that a better human being. You kept the energy and the frames right. Thank you and we should really work soon. Whenever I shoot Bollywood, music videos I call you to India. Take care, Mr. F"
Udit Jawarani
Director
Director of Photography or Cinematographer, [DP or DOP]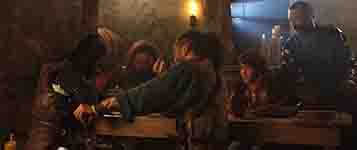 The director of photography or Cinematographer, [DP or DOP] is the chief over the camera crews working on a film, television production, or other live-action piece and is responsible for achieving artistic and technical decisions related to the image.
Some filmmakers say that the Cinematographer is just the chief over the camera and lighting, and the Director of Photography is the chief over all the photography components of the film, including framing, costumes, makeup, and lighting, as well as the assistant of the post producer for color correction and grading.
BE CREATIVE
Creativity is to discover a question that has never been asked.
ATTENTION TO DETAIL
After reading the screenplay, Directors of Photography meet with the Director to discuss the visual style of the film. They conduct research and preparation including carrying out technical aspects of locations.
EXPERIENCE
They must be flexible in order to adapt ideas instantly, and to be able to make decisions quickly. Knowledge of photography, painting, and, particularly moving images, is essential.
TECHNICAL KNOWLEDGE
A combination of practical, technical, and creative expertise is required, as well as considerable industry experience, in order to achieve the best results while also saving time and money.